Thank you to our sponsors!
Center for Optics, Photonics, and Lasers
Joint Centre for Extreme Photonics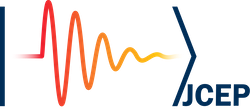 Centre for Research in Photonics at U Ottawa
Become a partner of the second Canadian Photonics Online Meetup!
The fourth canPOM conference will be held on November 23, 2023. Following the success of the International Photonics Online Meetup (thousands of attendees across all events, coverage across press outlets, numerous innovations in virtual conference organizing), canPOM is expected to engage a record portion of the Canadian photonics network. Our virtual-first design benefits attendees by eliminating participation costs, exploring innovative ways of engaging participants (see Program Schedule), and providing a platform for linking talent, job opportunities, and product vendors towards a strengthened Canadian photonics network.
The meetup is a great opportunity to showcase your services or job opportunities to a wide audience of researchers, government representatives, and industry professionals.
Please contact us without hesitation to discuss other partnership developments or to share your ideas. We are open, flexible, and happy to work with you to ensure that your requirements are satisfied.